Nearly four out of 10 insured employees do not have a primary care physician. As a result, too many employees seek care for non-emergent health needs in a hospital emergency rooms.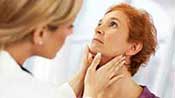 In an effort to help employees receive appropriate and convenient care and manage their healthcare spending, Niceville Family Practice, in partnership with Twin Cities Hospital and Fort Walton Beach Medical Center, introduces a new mobile health clinic.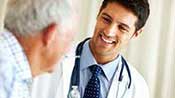 Our mobile health clinic provides employees the convenience of receiving high quality care at the workplace in a private, clean setting provided by our team of dedicated medical professionals.
Our Mobile Health Services
Minor Illness Exams
Allergy symptoms
Bronchitis/cough
Earache/ear infections
Flu-like symptoms
Mononucleosis
Pink eye and styes
Sinus infection
Sore throat/strep
Upper respiratory infection
Minor Injury Exams
Blisters
Bug bites & stings
Jellyfish stings
Minor burns
Minor rashes
Minor wounds/abrasions
Oral/mouth sores
Poison ivy/oak
Ringworm
Shingles
Sunburn
Suture/staple removal
Vaccines
Insurance Accepted
Aetna
Blue Cross Blue Shield
United Healthcare
Schedule an Appointment
Call (850) 897-3678
Mobile Medical Clinic Calendar
Learn More About Our Employer Services
Rod Whiting can be contacted by phone at (850) 387-3959 or by email.